Passion, Purpose and Never Giving Up: Steelo's Story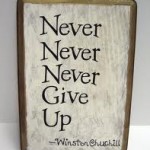 Last night while watching Dancing with the Stars, I was moved by Steelo's story. If you missed it, take a peek here:
What makes someone give up? Was there heart never really in it to begin with? Was it never really their passion? If you were Steelo would you fight like he has to do what you are doing now?
[author] [author_image timthumb='on']http://www.warrior-preneur.com/wp-content/uploads/2012/02/20639_1304654341293_1650354_n.jpg[/author_image] [author_info]Looking for a way to build your brand message and create results for your business? Ann's Platinum Mastermind is a powerful way to make sure these questions and more are a resounding YES! [/author_info] [/author]
Comments
comments
Tags: dancing with the stars, passion, purpose, steelo
Trackback from your site.