Do you have the foundation to being influential and step into your personal power?
Take my FREE quiz!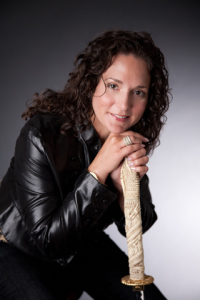 I can't tell you how many times I have sat down to write this page for my website, and completely and utterly hesitated! I didn't know where to start! I have so many things I want to share, that I could not figure out where to start.
And that is exactly where I need to start! See, I am a highly creative entrepreneur. I am one of those people that has a MILLION ideas, a MILLION things to do, a MILLION directions to go and I want to get them all done right now!(Oh, and then a NEW idea pops into my head…)
Can you relate?
That is the spirit of an entrepreneur, we are creative at heart! To make matters even more complicated, I'm also a Warrior. See a Warrior chooses their own mission; their own fate. They beat to the own their own drums! So following structure and systems and being told: "if you do it this way you'll be successful faster…" Not happening so fast and Warriors life! I like following my own path.
And then, to make it even more difficult on myself, I am highly intuitive! I know, initially you're thinking: "Ann, being an intuitive isn't a bad thing, as a matter fact being creative and a warrior aren't bad things either…I'm confused."
You're right. They aren't bad, and at the same time these amazing gifts are the same things I battle (the biggest battle is within) on my path to success.
The moment I transcended and realized that I had to organize all of that into something OTHERS could rally around, and understand what they were buying…my business life changed forever.
You can have that too!
Some interesting things about me (just the bullets – I share more detailed stories in my blogs):
I have created and turned concepts into successful start-ups for years. I  started in college (no lemonade stand, but I could tell a SCARY house cleaning story!) when I decided to design, develop, brand and successfully implement my own sorority (which is still running on campus 20+ years later, called Zeta Pi), to creating a non-profit organization for homeless pregnant and/or parenting teens, which is now nationally modeled.
I went to graduate school with the INTENTION of starting my own speaking and coaching business. What makes my degree powerful is it is in psychology AND business development. My ability to understand, read, and support people through their own "stuff" (so polite for me huh!) combined with my understanding of business is powerful.
I started my company now in 1998, and developed an international presence as a speaker to large corporations. In 2004, I decided to radically change my focus and developed my same programs for entrepreneurs and small business owners.
My ability to reinvent myself  is the true entrepreneurial spirit! And I love working with clients that want to step up, and out of the industry box! Together we figure out what that brand message is, and build a business strategy to implement it and call your TRIBE!
I have been a speaker EVEN LONGER! I actually started toastmasters in the 7th grade! I competed in oratory in high school, and have spoken in front of audiences as large as 10,000.
My ability to speak on stages and SELL is my greatest strength. I did it first for contract seminar companies, then taught their trainers how, and now it is the #1 strategy I use to earn a TON fast.
I don't like mini-mes! My program is about YOU, your unlimited space and potential, and how to make the steps in the system work for who you are, not who I am.
I am not going anywhere. I am not the "newest, hottest" coach out there who will be burnt out in two years and gone. I have been "doing it" since 1997, and that isn't changing.
I LOVE the creativity of upleveling what I teach my clients so it is fresh, exciting and cutting edge. There will always be improvements to my work- it is my passion after all!
My true gift to my clients is my intuition. It manifests in that I see your unlimited space and potential, even when you may not. And I don't just see it and tell you…I know a way to make it come ALIVE!
I am a published author online and through a publishing house.
I do a TON of video! My YouTube channel has over half a million views!
Ok, ok that's like serious stuff huh? Here is the fun stuff: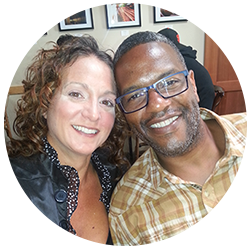 I have been married 17 years. My husband and I work hard to have a relationship other people DESIRE to have. Some think we are like newlyweds!
I cook 5-6 nights a week! My husband thinks I should be on chopped! I am not much of a recipe girl.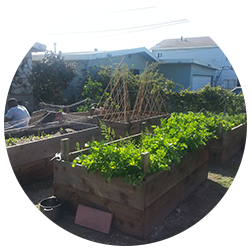 We "grow food, not lawns". We have a 9000 square foot, high density, organic year-round garden in our entire yard. I post pictures all the time on my facebook profile.
Wine. Love wine. Love wine adventures.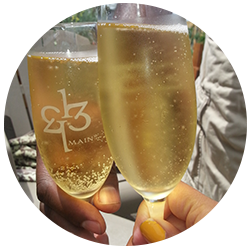 I remember when I realized that being strong, smart and sexy was NOT a bad thing. Growing up as girls we are often taught we cannot be all three. Choosing that I can has freed me from stereotypes and conditions as a woman! My high-achieving clients get this, and they want it.
One last thing, I am always asked about the "powered by Warrior-Preneur" brand:
Zena is a nickname given to me, it is not spelled with an "X" (secondly because of trademark issues!) but mostly because I am all Warrior and very little princess! Years ago when teaching those public seminars I mentioned, a colleague said: "you sure don't let them complain do you Zena!", and it stuck! I am one to whip out the sword when people want to be the victim! Your life is yours – no one else's. Your business success or failure is yours. No one else's. Nobody controls that destiny but you, that is why I tell my fellow warriors that "the biggest battle starts within."
This nickname and my passion for the honor and integrity of a Warrior led to the branding you see here today. Warrior-Preneurs DESIRE to discover their REAL edge. Warrior-Preneurs SEEK to be INfluential. Warrior-Preneurs are RISK takers. You too can BE a Warrior-Preneur.
See, Warriors CHOOSE the destiny, their mission, their life. Soldiers take orders, and follow what everyone else does. Enterprenuers want to DESTROY the status quo through INNOVATION. Are you a Warrior-Preneur? You can be.
I am a rebel, never dreaming of the white wedding, or the white picket fence for that matter! But I have also always been VERY strategic, and business savvy. Combined with my natural ability to read people (intuition) my ability to help my clients see in them what others "need" to see is a powerful one-two combination. Together we build your unique voice, then implement a marketing and sales strategy.
I take great pride in my customized process, you will feel that I am there- and we are moving together toward your success!