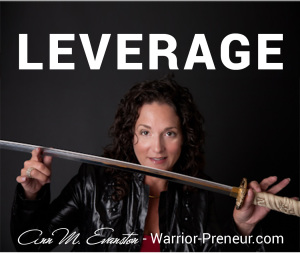 This time of year is always interesting to me as a small business owner. I find that so many see this last month as "the end". They wind down, enjoy their holiday, and "get ready" to be bigger and badder in the New Year. To me, this month IS about next ear! This month sets the momentum and energy I want in the next year.
So getting certain marketing pieces done NOW is critically important. Still writing a weekly blog…happening.
Developing the outline for a program you are planning next month…a must.
Being seen and present now, not a few weeks from now- definitely.
Ok, I could go on and on. As I say to my COMPEL. Speak. Sell. MasterMind members, are you ending the year BOOM BOOM BOOM or blah, blah, blah?
Don't let the holidays deter you from your mission Warriors! Don't let your energy shift. Move amazing energy into the New Year and I promise you will get a different result than if you slack off right now.
That's doesn't mean don't enjoy your holiday, I will enjoy it FOR SURE.
One big key to my being able to do BOTH. I have systems in place that LEVERAGE my energy and make business life easier. That's why I love teaching my MasterMind members leverage. They free up time, have more energy, and are ending the year with a BOOM!
Here is what some of them are achieving this month:
First book draft done and to the publisher,
Starting, for the first time ever, their automated campaign system,
Building a new branded website,
Marketing a class and filling it for January,
Launching their Virtual Bootcamp,
Writing their long term nurture copy,
And so much more…see, there is ONE thing that makes this powerful. We get up EVERY DAY and say: "IT IS POSSIBLE."
BOOM!