You are strong, making it happen, and great at what you do.
You see the extraordinary in your life and in others.
You desire to make more happen in the world. You'd like to earn more doing what you love.
You desire the ease and grace of living your life fully, and doing the things you want without financial worry.

Are you wanting to take your abilities and transfer them to new opportunities and adventures?

Do you want people to hear you, along with your ideas, and get on board and be supportive?

Do you want them to say YES and take action?

Are you open to new creative ways of thinking about how you do what you do so you can achieve great results?
Then this fun, innovative day is made just for you! Say YES and join us!
Don't you want more?
Don't you want easier?
Don't you want fun?
Don't you want choice?
Introducing Empower Your Influential Voice with Linda Patten and Ann Evanston
In this powerful one day event, in the true spirit of collaboration and harmony, Ann and Linda will show you how to step from behind the curtain and into your influential power. We, like you, believe in next level success. And this day is filled with how you can raise your bar!
Ann is is famous for telling her clients: "be a 10, then raise the bar and be a 10 again!" Throughout this day you will learn what that looks like for you and how to except success and turn off the inner critic.
You will discover new ways to accelerate what you really want in life, with greater energy, focus, and happiness. You will discover new levels of leader and how it supports your success.
By saying yes and participating with us you will: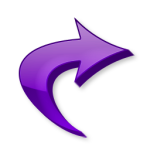 Explore what you so passionately do and how to be sure your brand attracts others to take notice.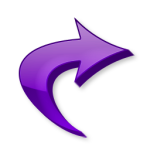 Develop a stronger sense of clarity and purpose in work and in life.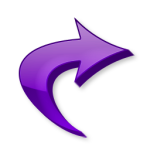 Discover your unique ability to be visible that will actually increase your ability to be heard and recognized.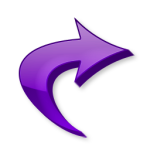 Understand innovative ways to take authentic NEW action and grow.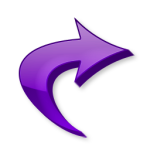 Realize your existing creative, intuitive abilities into a potential new source of income.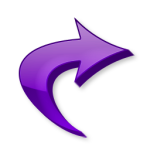 Devise a plan for having more of what you want in your life and what you're called to do.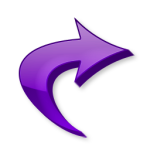 Reconsider the power of storytelling as a simple and effective strategy for career success.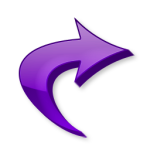 Intimately acknowledge your leadership abilities so you can step in front of the curtain with strength, power and love.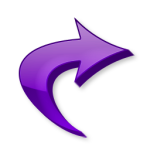 Secure your ability to stand in love and confidence in speaking your truth: whether in person, online, or on in front of a group, and never feel slimy or insecure again.
In addition to the dynamic duo sharing and teaching together, you will have special focused time with each to further learn.
With Linda you will: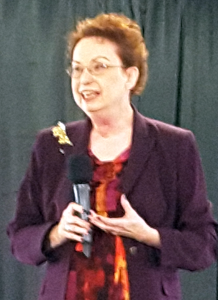 Discover how leadership manifests everywhere in your life.

Embrace that leadership takes both talent and skill and that respected leaders make mistakes.

Understand what it takes to develop killer personal visions that propel you and your team to the success you deserve.

She will empower you to build deep personal relationships with your team members overcoming the very superficial nature of today's communication tools.

Increase awareness of differing communication styles among your team members and how that affects their ability to embrace the change that is constant in your team.
Ann will teach you how to:

Understand what an influential personal support network and business network looks like and strategies to develop them.

 Develop your unique compelling story to use for your market to attract them to your voice, and business.

Innovative keys to knowing and owning your worth and value so you step into what you truly deserve.

Appreciation for the nine energetic relationships and how they help you get MORE of what you desire in life.

Awareness in what you do that stops your success and what you can do to change it immediately.
"Before Ann, I did not see what I do as unique…"

"Working with Ann and her

Bad-Assery System,

I came away with more clarity, focus, and the way that I can

articulate my value without pretense.

She actually gave me homework, something I rarely have seen before, YAY! I came in saying I did not see how what I did was unique, after all, I am just another of many who do the same work.

Working with Ann we were able to dissect how what I do and how I do it is unique and different.

Ann is direct and I appreciate her ability to cut to the chase and identify my limitations, but offering clear strategies to remove the obstacles." "She uses a holistic approach to business, to who I am as a woman, and how I work, as well as what I offer, and owning my space comfortably and with confidence. I am in good company, and

I can honestly say that I see who I am in my business.

Even bigger, I see my contribution to the world is possible, probable, and attainable!

No more expensive hobbies; a real business is doable!

I am inspired, and powered and see the possibilities and steps it will take!"

Beverly Neal-Clinton Relatribution
"A truly powerful leader."

"I have known Linda for many years and she has always displayed

powerful leadership skills

.

As she has stepped forward as a leader in leadership I have been impressed with her

heart, professionalism and skill

in

inspiring and helping others

to embrace their own leadership style."

Rebecca Hall-Gruyter RHG Media Productions
"Spending one day with Ann I received more value than several days at other programs and conferences!"

"I attended

Ann's Bad-Assery MasterMind

one-day event. With in an hour I knew I was with my tribe. The power, love, drive, and sensuality oozed from the conference. Ann leads with intention, purpose, and determination to tap into every person in the room." "That very day

my unlimited potential was fully realized

. It was worth every moment and I joined her MasterMind program that same day without hesitation, which is not normal for me." "Now my vision is fully designed and I have a clear, step-by-step plan to bring it into reality. Ann continues to tap into the things that personally hold me back, and breaks through those barriers. Ann's

Bad-Assery system

is allowing my dream business to move forward while still allowing me to truly be me!"

Danielle Washington Rogue Style Maven
"Linda taught me how to not just sign up folks but to set-up an on-boarding system that keeps my team growing!!"

"I met Linda Patten at business education meeting in San Mateo.  She wrote a book called

"The Art of Herding Cats: Leading Teams of Leaders"

which I picked up that day and

loved her message

.Since I started my one on one leadership coaching with Linda, I've been able to

get things done! 

Example(s) would be as simple as: - Just asking for a YES or No!! - Working from home can be challenging so it's important to focus on being consistent as if I was working at an office. - Set boundaries with my work and my family. -GET organized especially with my 'WORK' space and time. Linda's system has shown me how to go from just signing up folks to 

building a team that stays

. I can get off the recruitment roller coaster and

we can all succeed. 

Because of my changes,  I've been able to g

row my business

and expose many more people via my warm and cold market, which means more sign ups and

happy members

!    I am more of a

I CAN DO

this kind of person because of Linda!

Gloria Guzman World Ventures
EVENT DATE
Saturday, October 29, 2016 9am - 4pm
EVENT LOCATION
Holiday Inn Dublin-Pleasanton
6680 Regional St., Dublin  CA
925-828-7750
General Admission
Regular price – $97
There are no refunds after the 3-Day Cooling Off Period. You may transfer your tickets to a future Ann Evanston or Linda Patten event or product for up to one-year, if we receive your request at least 45 days in advance. No exceptions. 
What you'll receive:
General admission seating both days of the event.

The "Make IT Happen" binder filled with juicy goodness to accelerate your success after the event!
VIP admission
Regular price -  $497
There are no refunds after the 3-Day Cooling Off Period. You may transfer your tickets to a future Ann Evanston or Linda Patten event or product for up to one-year, if we receive your request at least 45 days in advance. No exceptions.

What you'll receive:
VIP seating! Special "front of house" reserved seating for the best view, interaction, and opportunity.
The

"Make IT Happen" binder

filled with juicy goodness to accelerate your success after the event!

Lifetime access to Ann's "30 Days to Compelling Content Program"

. Build a content strategy that gets easier and easier!

Three Months access to the COMPEL. Speak. Sell. Mastermind training portal!

Get started with Ann's highly acclaimed program!
Accelerate your business with the "Business builder checklist" FREE!
One "Follow-up Power Group" Session with all VIPs. 90 minutes via webinar to follow up with specific questions and to do's.
A 30-minute leadership strategy session with Linda and her book for FREE!
One minute on stage to WOW the audience (no sales pitch)
A 5x7 BW offer or ad in the binder
Linda Patten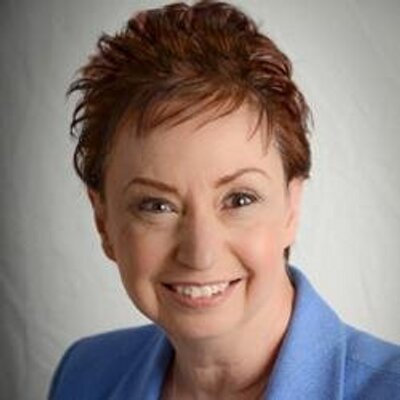 Meet co-host Linda Patten, MBA in Organizational Behavior and Leadership, a leadership expert on The Art of Herding Cats: Leading Teams of Leaders. Linda is an entrepreneur, international speaker and national best-selling author who for 40 years has trained thousands of women to step into their natural leadership roles, build their success, and achieve their dreams.  Learn from her the 12 key steps to becoming a powerful, successful leader.
With leadership experience spanning the military, corporate and nonprofit arenas, Linda offers valuable expertise to her clients and audiences. To this powerful mix she adds her heartfelt vision of empowering women to create exceptional lives.  (To learn more about Linda and what she offers, contact her at Linda@dare2dreamwithlinda.com.
Ann Evanston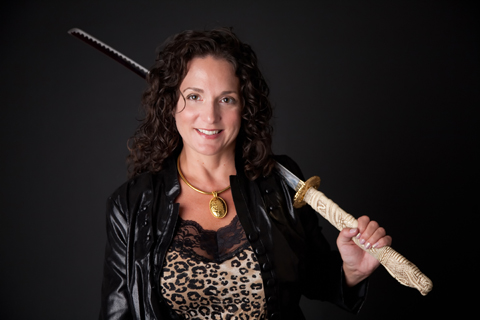 Meet Ann M. Evanston, MA: your co-host expert on "training your mind to change your life and business!" With a Master's degree in psychology, Ann's expertise will enlighten you to think differently before you do anything to up level success with greater flow and confidence. Ann's loving and straightforward approach, along with her ability to understand how to build self-worth and personal power will transform what you're doing now! (Learn more about Ann and her products and services atAnnEvanston.com.)