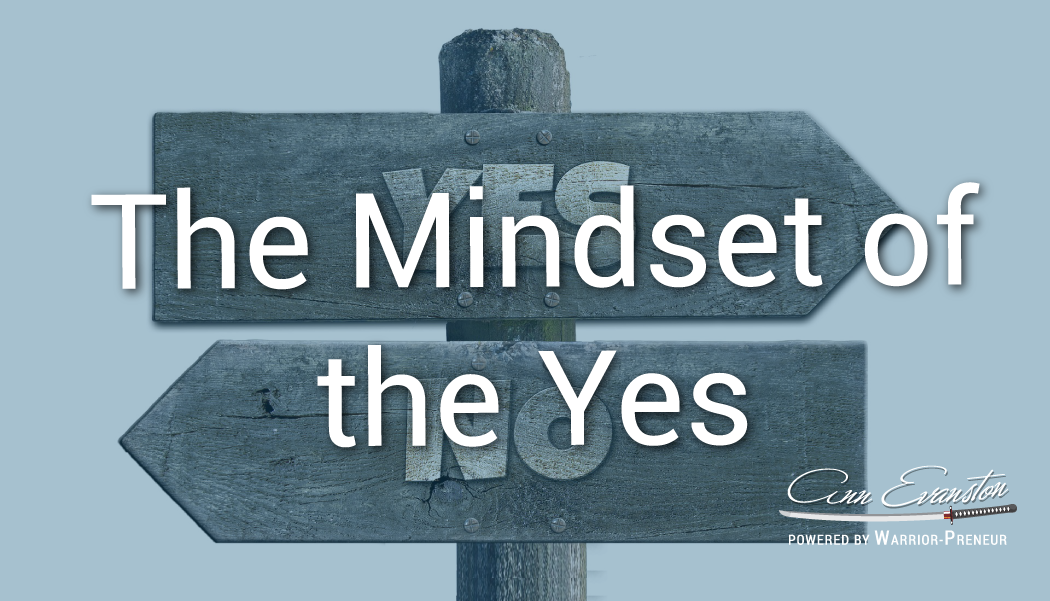 The Mindset of Yes can seem like a simple one. Most people though, have the mindset of "curious." There is a distinct difference between the two.
When you have the Mindset of Yes you are always open to possibilities, opportunities, ideas. You are interested in new relationships. You ask, "how can I help?" You trust first. With the Mindset of Yes, you continue to engage in a process encouraging all of those things.
You might be thinking: "Well Ann, I have that mindset. What's the difference between curious and yes then?"
When yes people have made the decision that it's actually a no, they communicate that no with grace and integrity. The Mindset of Yes means that you understand how important when you decided no it is to communicate it. 
People who have the mindset of curious just disappear.